Traffic crashes are the number one cause of workplace death and injury in the United States, costing businesses 50 billion dollars each year in sick time, higher insurance premiums, higher medical costs, and losses in productivity*.
The personal tragedy combined with the economic impact associated with traffic crashes is even more staggering considering traffic crashes are preventable.

To help prevent employee accidents, Pro Drive provides driver training for many companies and organizations. The 3-hour Car Control & Defensive Driving Course introduces pro-active techniques of driving through a hands-on approach utilizing the state-of-the-art SkidCars. It is designed to improve driver awareness and teach driving skills that can be applied to all types of vehicles and driving conditions. This program offers drivers the opportunity to experience real emergency driving situations in a safe, controlled environment. * Source: National Highway Traffic Safety Administration
Price:
request a quote
Curriculum Includes:
Behind-the-wheel training in the Pro Drive SkidCars
How to control and avoid all types of skids
Winter driving skills for rain, snow and ice.
Concepts of vehicle dynamics
Defensive driving tactics
Collision avoidance maneuvers
Emergency braking techniques (ABS vs. non-ABS)
What is a skid car
A Pro Drive SkidCar is a vehicle fitted with a unique steel frame and hydraulic platform.
This innovative system recreates situations that allow the driver to experience different types of skids in an environment that encourages learning. The SkidCar is so effective at developing superior driving skills, it is the preferred training tool for law enforcement agencies and professional training centers around the world.
request a quote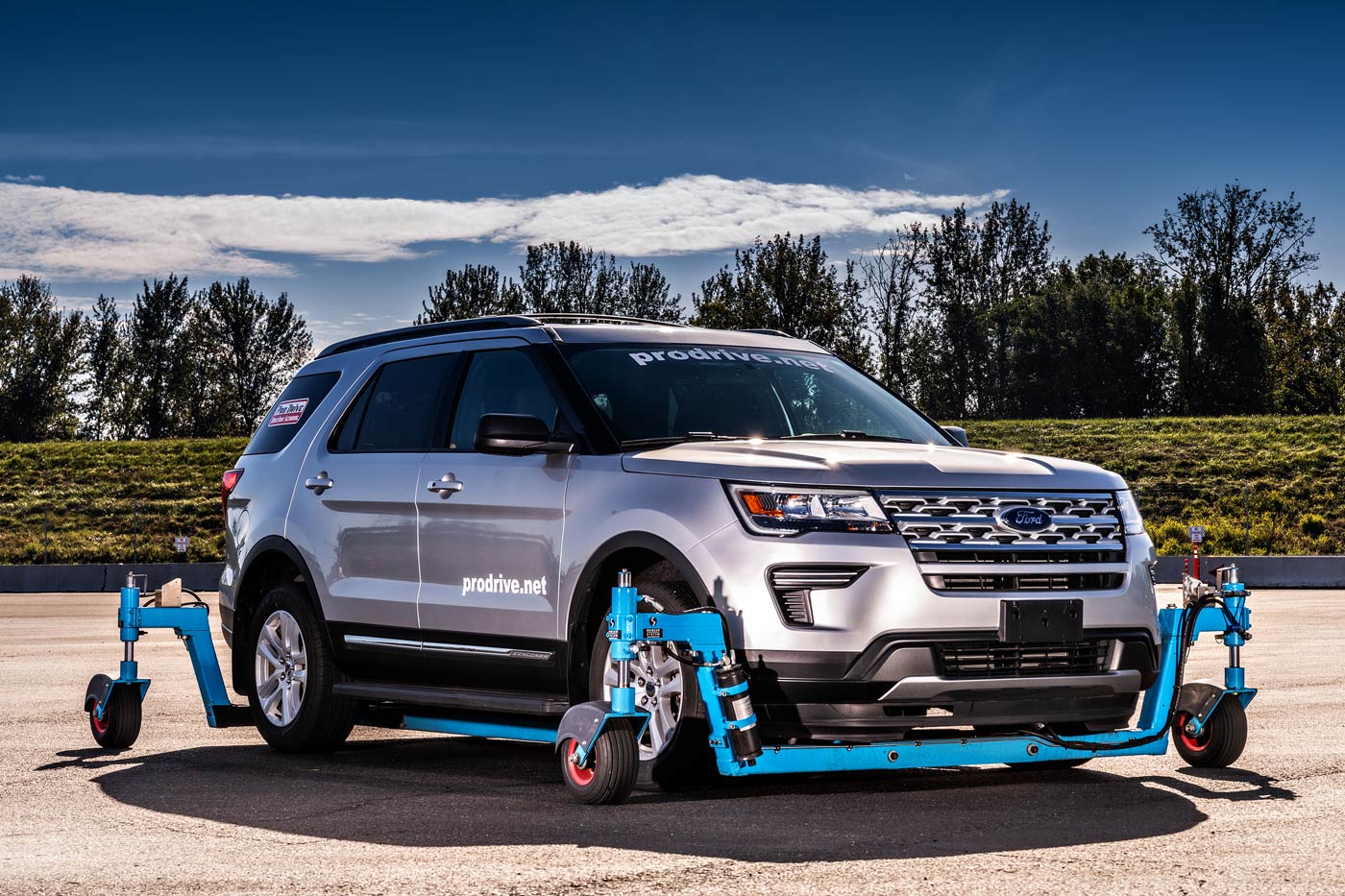 Pro Drive tips for winter driving
Enjoy this short, informative video detailing the hazards of winter driving
Pro Drive and Mt. Hood Meadows have teamed up to make your winter commute safer this year. Check out the video, then take a spin in a Pro Drive SkidCar and have the time of your life while learning the driving skills that could save it!
watch video
WHO IS pro drive?
the premier driver training destination in the pacific northwest
Todd Harris and Kristen Moore are passionate about the world of auto racing and teaching advanced skills to drivers of all levels of experience.
They have dedicated over 25 years building the Pro Drive Driving School into a premier driver training destination, while establishing the Pro Drive Racing Team as one of the winningest teams in the Sports Car Club of America. If you love driving, Pro Drive has a program for you.
Find out more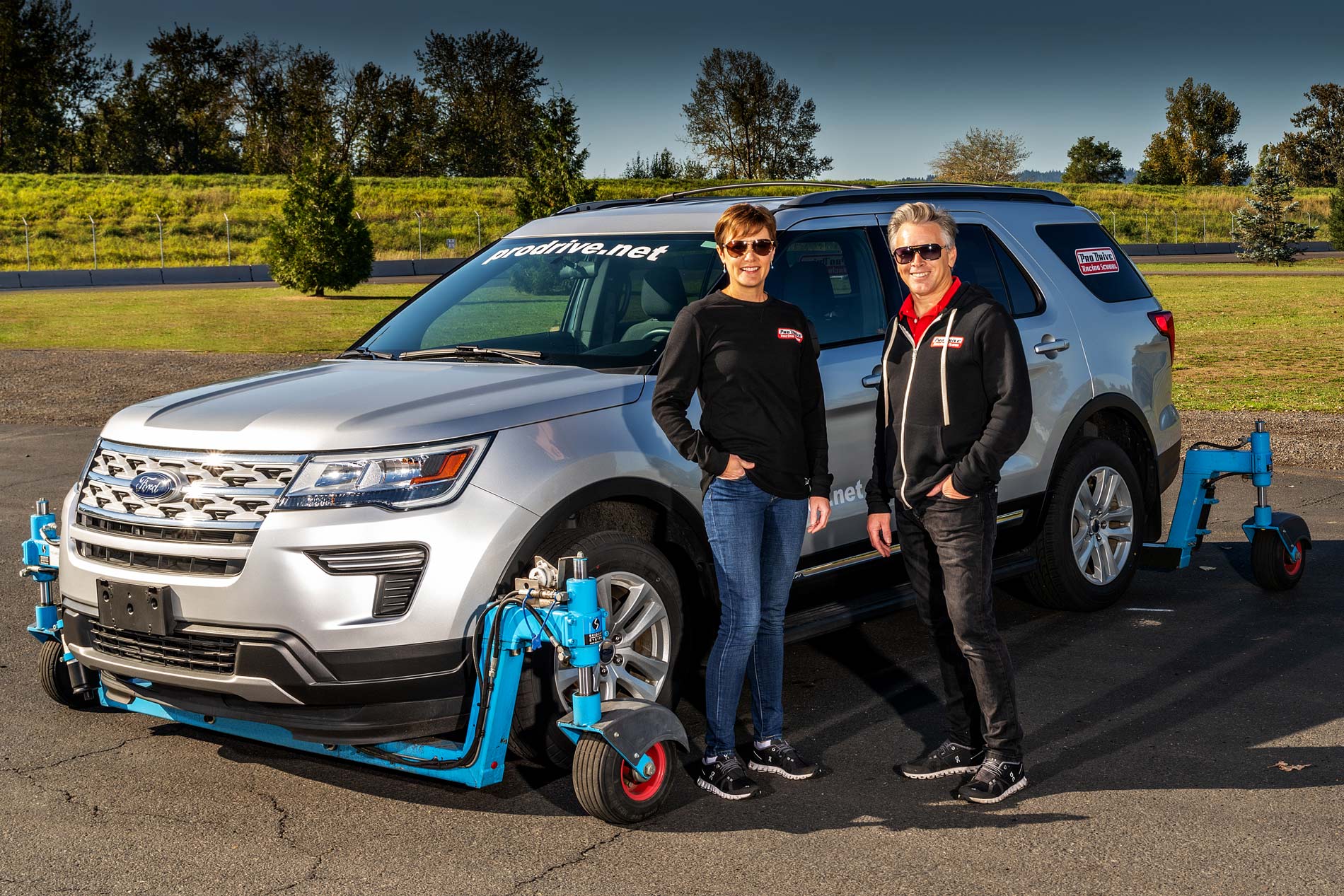 Clients
Here are some of our beloved clients
TESTIMONIALS
What are our client's saying about Pro Drive's Programs
Kristen, Pro Drive should be cloned across the country. We have visited no less than 20 large and small facilities across the United States and a couple in Canada and you run as smooth of an operation as the best of them and much better than most. So on behalf of my group, thank you for everything!
This training will increase the safety of our employees as well as the community. I have already received testimony from two of our members stating the training they received in your class prevented them from experiencing a serious accident.
The folks at Chevrolet really helped me out by sending me to the Pro Drive School at PIR. The cars we drove were vastly different from our trucks, but the lessons learned for Portland translate to any type of vehicle.
I was impressed with your program and how much I personally benefited from it. The instruction really changed the way I look at driving and my 'relationship with the road', ... Your passion for driving and your commitment to safety really comes across. You've got a great service and I would love to see everyone in Portland take your course!
Thanks for your time and expert direction during our session in the SkidCar. By safely allowing us an environment in which to experience how quickly things can get out of hand, you have taught us a new approach to our driving habits.
This program can be a life saver and can prove to be one of the best investments we can offer to those who drive in the Oregon winters.
Your instructors displayed a high degree of experience and professionalism...