Many crashes could be avoided if the drivers understood their vehicle limitations and knew the driving techniques required in an emergency situation or bad weather condition.
The Car Control & Defensive Driving Course is a fun and informative program offering drivers the opportunity to experience emergency driving situations in a safe, controlled environment.
Private Car Control Course sessions available:
1 person class for $349 (1.5 hours)
2 person class for $599 (2 hours)
3 person class for $799 (2.5 hours)
For groups of 4 or more, please email prodrive@prodrive.net to schedule.
PRICE:
$349+
This course improves driver awareness and skills that can be applied to all types of vehicles and driving conditions, including winter driving! This unique training is an education in driving you just can't get anywhere else!
Curriculum Includes:
Behind-the-wheel training in the ProDrive SkidCars
How to control and avoid all types of skids
Winter driving skills for rain, snow and ice.
Concepts of vehicle dynamics
Defensive driving tactics
Collision avoidance maneuvers
Emergency braking techniques (ABS vs. non-ABS)
Excellent training for all ages! (Permit or License)
What is a skid car
A Pro Drive SkidCar is a vehicle fitted with a unique steel frame and hydraulic platform.
This innovative system recreates situations that allow the driver to experience different types of skids in an environment that encourages learning. The SkidCar is so effective at developing superior driving skills, it is the preferred training tool for law enforcement agencies and professional training centers around the world.
schedule now
buy a gift certificate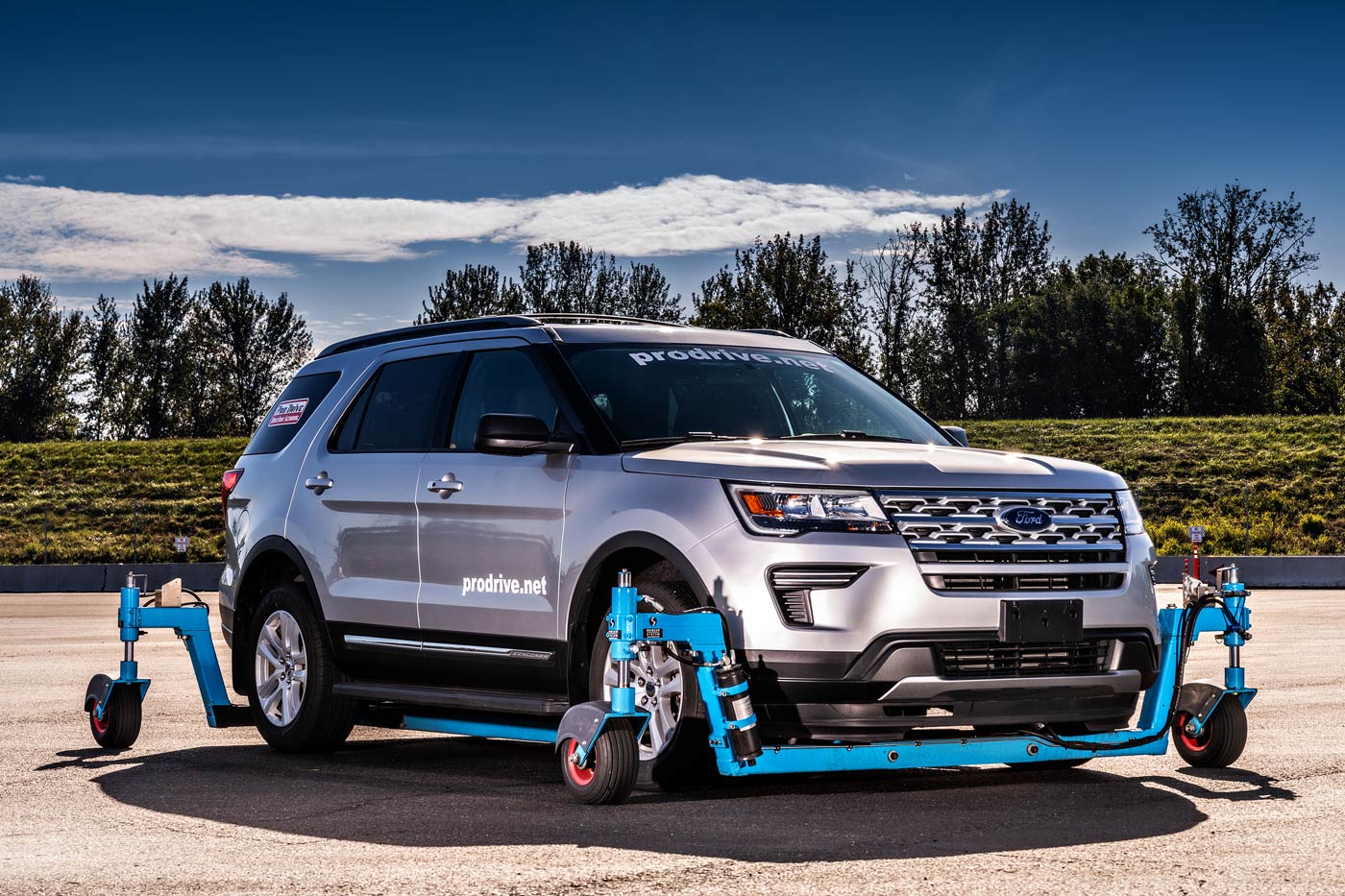 Pro Drive tips for winter driving
Enjoy this short, informative video detailing the hazards of winter driving
Pro Drive and Mt. Hood Meadows have teamed up to make your winter commute safer this year. Check out the video, then take a spin in a Pro Drive SkidCar and have the time of your life while learning the driving skills that could save it!
watch video
Clients
Here are some of our beloved clients
TESTIMONIALS
What are our client's saying about Pro Drive's Programs
Just wanted to pass on that my son, enjoyed the afternoon skid car class on Monday (as well as learned a lot!). We both thought that A.J. was an exceptional instructor. Got a blast out of his teaching style.
That was great! AJ had a great temperament for Lizzie and I noticed right away that the things that make me worry about her driving were getting better. Thank you
Thanks, Kristen. AJ was INCREDIBLE. I want to send my partner (who's a paramedic) to train with AJ for his Christmas present. He was that good. I learned a lot and feel like I'll be a much better driver, especially in wet and icy conditions. Many thanks for having this available to the public!
AWESOME class we took today!!! AJ was outstanding. Learned a ton and best part is I won't worry so much about my 16 yr old son driving this winter... (note I said NOT so much... still worry J ) .. thanks all!
A few weeks ago I had the pleasure of using a gift from my wife for the defensive driving class in Portland. Chris was our instructor. He did the best job ever... I have never had a better demonstration on the engineering and mechanics of a vehicle's systems and what actually happens when you turn, and brake. Then, when we went from the classroom to the actual vehicle and it even made more sense. His gentle manner and expertise were so helpful and made so much sense. Bravo to Chris. I learned a lot and it truly has had an influence on my driving.
I took the Pro Drive skid course yesterday with my siblings instructed by Chris. I just wanted to leave you with some feedback from the course. I thoroughly enjoyed the course, because driving has always been a bit scary for me because of all the things that can go wrong. Not only did this course better my confidence with skidding and losing control, it also helped me practice being a more aware and cautious driver. I learned some very counter intuitive techniques that I know will help me throughout my lifetime of driving. I wanted to leave a very strong positive feedback about our instructor Chris, as well. He was very nice, very informative, and really helped me feel comfortable and relaxed. He was quick to tell me what went wrong with the car when I would skid out, and how to correct it for next time. He did not make me feel stupid or like a bad driver, in fact if anything he made me a more confident driver.
Thank you so much for the useful and fun driving course experience!
I was very pleased with the way the course was delivered, in a safe and professional atmosphere. Jim (skid class) and Dan (high performance) were both very knowledgeable and helpful in getting me to reach the goals I had set for myself to achieve in these classes. Many thanks to them both and to all of the staff that made this a very memorable event. I still have a great deal more to learn and can't wait to come back.....Thank You!!! I look forward to seeing you again.
I was impressed with your program and how much I personally benefited from it. The instruction really changed the way I look at driving and my relationship with the road ... Your passion for driving and your commitment to safety really comes across. You've got a great service and I would love to see everyone in Portland take your course!
I learned a lot about driving a car and had a great time doing it. My insurance company said I will qualify for a discount.
Thanks for your time and expert direction during our session in the SkidCar. By safely allowing us an environment in which to experience how quickly things can get out of hand, you have taught us a new approach to our driving habits
This program can be a life saver and can prove to be one of the best investments we can offer to those who drive in the Oregon winters.
Your instructors displayed a high degree of experience and professionalism...